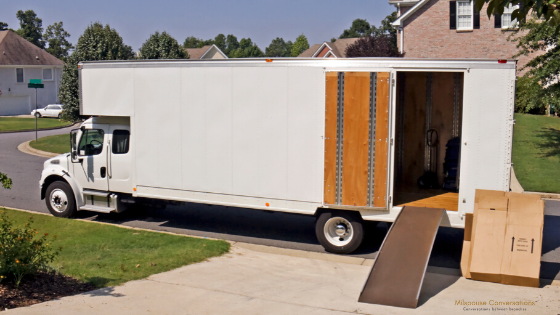 When you PCS, your orders are classified as either CONUS or OCONUS.  If you're like me, you had zero clue on what that meant. You just know that you're packing up and moving to a new location. That may bring lots of joy for numerous reasons, or it may be a bit sad for other reasons. But in this brief article, we're going to discuss the difference between a CONUS and OCONUS move.
We will briefly discuss the differences and how to prepare your home.
What is the difference between a CONUS and OCONUS move?
It's important to know the difference between a CONUS and OCONUS move.  Here's the short and sweet version. There is a different process, but we'll get to that in another post.
A CONUS move is a PCS within the 48 contiguous states.
An OCONUS move is a PCS to/from Alaska, Hawaii or any international moves. These moves are a bit more complicated and may have different rules depending on the destination.
Can I prepare my home the same for these moves?
When preparing for any PCS, you should have a plan. Your plan may be planned not to have a plan. Guilty.
The overall home preparation is the same, but there are certain things that are a little different. Especially when it comes to what you can and cannot take with you. It's important to know the guidelines for the country you're traveling to.
Take time to declutter, sort, and toss—separate items for movers to pack away from things you want to carry with you. 

It's important to know what your spouse is entitled to, i.e., weight limit of household goods. You do not want to go overweight. You will be charged for any overage. Take time to get rid of any items you no longer need/want.
When moving OCONUS, you may be allowed to have long term storage stateside while you are overseas. This is paid for by the government. I recommend using this option.
Take photos of and write down serial numbers.
Take photos of your T.V.s. I recommend with them turned on. This is for proof that they operated before packing. I've even snapped a picture the day the movers were in the house with the mover beside it. It doesn't have to be with their face in the photo, but just proof that it worked the day it was packed.
Keep all important documents and valuables put away.
With an OCONUS move, you may be tempted to pack out months in advance. I suggest finding out if the country you're heading to has loaner furniture. If so, you may be better off holding onto your HHG. When we PCS'D to Japan, we were in the lodge for a while, and once we were assigned to housing, they provided loaner furniture.
Have you completed a CONUS and OCONUS move? How was your experience with each?