This website contains affiliate links and sponsorships in which we receive commissions and payment. As an Amazon Associate, we earn from qualifying purchases.
I am a formal Coast Guard GF of 2 years and a current Navy Wife of 7 years. I consider myself a master packer, an expert at finding my tribe quickly and a tiny human tamer with my four little ones. I feel strongly that I became a military spouse in order to help others because it was not in my original "plans". But then again, that's basically how military life is!
I met my husband in 2004. He was stationed in my home town of Memphis, Tennessee, in the Coast Guard and we went to church together. I had never really interacted with military members growing up, so I was a complete newbie to everything. He was tall, dark and handsome and so quiet. I actually thought he hated me, he hardly would talk when we were around each other. 
I Needed A Date To Senior Prom
I had just turned 18 and needed a date to my senior prom. I was talking to a friend and she brought up, "Hey – you should totally ask Jonesy to the prom!"
There was no way I would ask him. He wouldn't want to go! Just as I was about to say all this to her, she yells across the room, "Hey Jonesy! Come here, Noralee has something she wants to ask you!"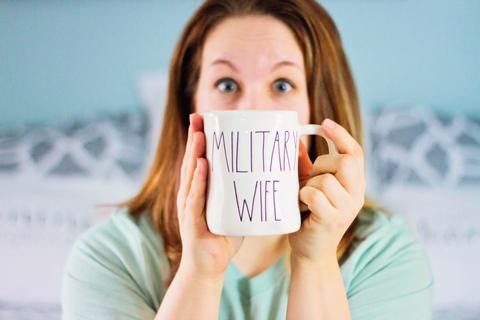 I was mortified! But somehow, I summoned the courage to ask him. And he said YES! 
He wore his uniform to our first date and I was totally head over heels. Who can resist a man in uniform after all! Thankfully, he felt the same about me and were inseparable after that. 
About 2 years into dating, he got out of the military, we dated for a couple more years, got married, finished our educations and bought our first home in 2010. We wanted to start a family, I had my dream job, and my husband had just graduated with his degree. 
Then one day, as I am making meatloaf, my husband walks into the kitchen and tells me he wants to go back into the military – the Navy this time. 
"WHAT??"
I Was Scared
I was scared and apprehensive of the whole idea. I had the same questions that many new MILSOs have. Dating a military man didn't feel nearly as scary as being married to one. But my husband felt called to serve and so he asked me if I would be willing to follow him as he served. 
Of course I knew the answer to that. 
So we decided that we would take this next step together. By 2013, my husband was commissioned as an officer in the United States Navy. Since then, we have been through 3 ships, 7 deployments, 3 duty stations, and 4 babies. I cannot imagine our life outside of the military. I choose every day to love and follow my husband as he serves his country. 
And those Dress Blues don't hurt either! 
Author Bio: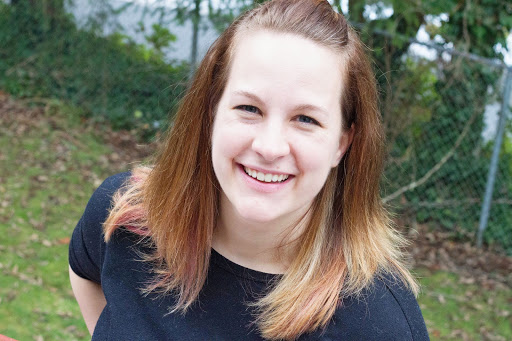 Hi, I'm Noralee! I'm a military wife of 10 years, mother of three under 4, and lover of southern comfort food, my planner and dark chocolate. In between our 7 deployments and 4 PCSs, when I'm not reading kid books, changing diapers or grocery shopping, I love to run, read and cook freezer meals to feed my family. Military life has a way of bringing out the worst or best in us and I want to help everyone be their best even on their worst day! I am passionate on how to manage home and family while focusing on self-care and finding a tribe in this crazy life!
noralee@mrsnavymama.com
****originally published on 2/7/20****
Do you have a love story to share? We would love to share it here at Milspouse Conversations™. Contact us.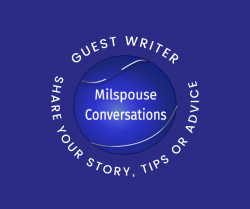 Latest posts by Guest Writer
(see all)