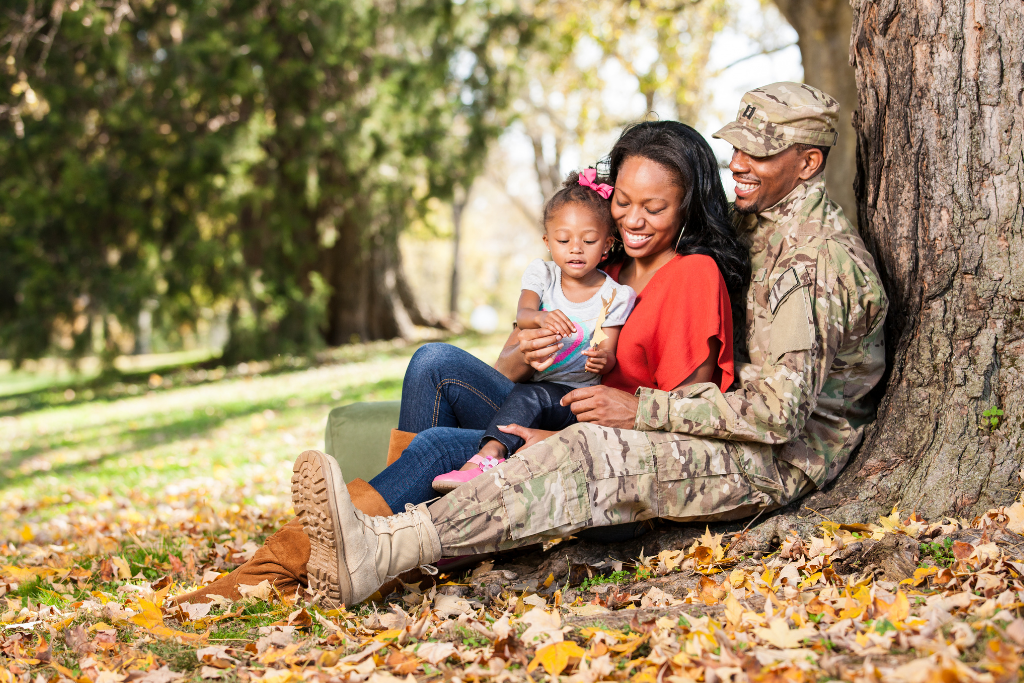 So you are new to the military. You've just said "I do" and now you are off to some new place you've probably never heard of or maybe have never been to before. Now what?
Or perhaps you are like me and have a spouse who joined well into adulthood. You've had your life, gone to school, had some kiddos, and even had a job or two. How are you going to adjust to now having most big decisions made by a giant third party? How will you fit in?
First, storytime. My husband joined the Army when we were both in our mid-20s. We were living with my mother at the time to try and save some money after having had our second child, and I was in the middle of graduate school. At 27, I found myself suddenly on a plane with wrangling two toddlers heading toward Hawaii.
I couldn't believe our luck, having been assigned this beautiful paradise as our first duty station, but I was nervous. We both were suddenly going to have to rely on each other without any family anywhere close by. And we were leaving our friends.
How were we going to create a new life, new routines, and new traditions? How was I going to be an Army wife and deal with possible deployments, trainings, or other assignments that took my husband away from our home for weeks to months at a time?
How was I going to handle being in a new place, solo parenting for the first time? How was I going to continue my degree and find a job? The very thought of it was both exciting and overwhelming. But I was determined to make the best of the new opportunity God had given our family to grow.
Luckily for us, our post in Hawaii was probably one of the best experiences we've had so far in our military career. We made so many good friends who became an incredible support system. Our houses were beautiful and there was always something going on for families on post.
It was as though Army leadership knew that most of us were not from this place and needed to build a community that would allow for this experience to be a positive one. Positive life at home equals positive performance at work. Leadership knew this and took care of all of us. And I will say that it definitely spoiled us because when we got back to the mainland after three years on Oahu, reality hit and it hit hard.
There's a lot about military life that can be overwhelming and confusing to the freshman spouse, and most of it you will learn along the way. But I'm here to help you find the best ways to be prepared for both the good and the bad the military can throw at you. Please note that most of what I will say here is coming from an Army spouse's perspective and I can't really speak to the specific experiences unique to other military branches. But what I hope to do is to give you some advice on how to handle the changes you will experience with grace, wit, and a can-do attitude.
So how do you hang tough in such a dynamic lifestyle?
Adopt a can-do attitude. I know I know. Very cliche. But it's also very true.  In order to survive in this life, you have to have a can-do attitude. It's still very wise to be realistic but having a positive mindset or at least a growth mindset can make the difference between enjoying your life or finding it straight-up miserable. 

The military can and will throw a lot of bull shit your way. The key here is to find opportunities in their foolishness and learn and grow as a family and individual. For example, it can be easy to look at the frequent moves and think "oh I'll never be able to keep friends," or "oh, my kids are going to have to be the new kids at school again." While these things are definitely the challenges we face as military families, there is also an opportunity that presents itself with each and every move. I choose to look at each move as a chance to reinvent myself.  It's a chance to make new memories and have new experiences.

Get Organized! The military has an old adage. If something isn't written down, it didn't happen. As such, your spouse will have tons and tons of paperwork for mostly everything they do. Add that to moving paperwork, housing documents, orders, medical forms, and documents, etc…

It is so important to create a helpful organizational system that works best for you. What I have done, since I have paperwork and the clutter that ensues because of it, is create paperless documents on our USB drives backed up by copies on our hard drive. 

I get nervous moving important docs so often so I figured it's better to make everything that can be paperless so I don't have to worry about keeping a ton of paper around unnecessarily. It's also imperative to invest in a good fireproof safe. Here's where I keep Social Security cards, birth certificates, and other important documents of which you need originals.  

Learn to live simply. As Americans, we are indoctrinated to think that the more stuff you have, the better you are doing in life. We've learned over the last few years, that simply is not so. It's helpful to adopt a simpler lifestyle as you will be moving a lot and it's just easier to move without so much crap. 

This can be more challenging when there are children involved… trust me, I have three so I know this all too well. One thing that I am planning to do more of as the children grow is to gift experiences since most of our stuff comes from holiday and birthday gifts. This might be harder to do when stationed somewhere super remote, but in my experience, kids tend to get bored with their things after a certain period of time and I know I have donated more than my fair share of toys than I'd need to had I just chilled at Christmas time. 

It's also important to have your things in mind come moving time. The military will allow only so much weight that they will move for you so the lesser, the better.

Jump out of your comfort zone. This can be challenging for us, I know. If you are going to survive in the military, it is crucial to open your mind to be willing to try new things. When I was stationed in Hawaii, I had never really been one to just go out to meet people on my own like that. I usually met folks through shared experiences. 

Because I was in the middle of the Pacific Ocean, it was super important to me to have a strong support system. My son had just been diagnosed with Autism a year prior and having two young children and working was going to be challenging in and of itself. 

Luckily for us, we lived across from a popular neighborhood playground and splash pad so I met folks pretty quickly. I also had the best neighbors a new spouse could ask for. We all had kiddos around the same age and their closeness in proximity allowed us to get to know each other effortlessly. 

Live on base or post at first. While military housing isn't exactly a five-star experience, as a new spouse it will make it so much easier for you to meet people and get accustomed to this new lifestyle. All installations will have a grocery store, an all-purpose store, a gym, a library, and other recreational facilities such as a movie theater, restaurant, and golf course among other things. 

Of course, this all depends on how big the installation is. The biggest thing that living on base is good for is the ability to make friends that understand this lifestyle. That comradery is something that simply cannot be replicated off base or post. 

As I've mentioned before, our first duty station was in Hawaii and I didn't know the first thing about being a military spouse. Living on post was a no-brainer, not only because I didn't know anything but also because the cost of living in Hawaii is bananas. 

Living on post my first year helped me make great friends and gave my family prime access to a lot of fun family events. Of course, this choice depends on where you go. 

For most people depending on the area, the choice to live off base or post makes the most economical sense. We've done both and for each place, I think we made the best choice, but I have to say that making friends is so much easier when you live on base or on post.

Learn to stack your coins. I will be completely honest. This is one I'm still learning to do but it is so important to save what you can. Moving as often as we do opens the door for all kinds of shenanigans to unfold.

During this last move, we had an accident on the way down to our current duty station, causing us to have to pay for an extra hotel stay and rental car out of pocket. Then when we got down here, I found out there was an issue with my unemployment and so I had to go months without an income.  Thankfully, I had some money saved up to account for those incidents. It is so important that you and your spouse create a budget so that being new to the military doesn't drain you both. 

Do not lose yourself! This is probably the most important nugget I can give you. One of the most challenging things about the military lifestyle is that many times you will be seen as someone's spouse. The branch of service will come first in your spouse's life as will their responsibilities. 

This can be very frustrating especially as it will be hard to plan anything as a family so long as your spouse is on active duty status. Furthermore, your goals may be put on hold as well as being active duty can make it difficult to find and keep a career. 

Even still, you must hold onto your identity. Find a way to make your job or career field work for you and your family regardless of move. Take up a new hobby or find time to improve on an existing one. 

I got back into writing and created my blogs while stationed on the back end of our time in Hawaii.  Having something that you alone can enjoy can really help you to reclaim who you are. It's easy for the military to try and define you. If you find ways to keep true to what brings you joy, you can then tell the military "try me."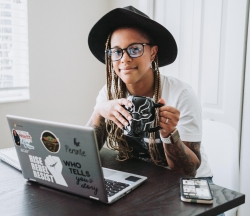 Latest posts by Robin Davis
(see all)