This website contains affiliate links and sponsorships in which we receive commissions and payment. As an Amazon Associate, we earn from qualifying purchases.
Being in the military can be an amazing and adventurous journey, but it can also be tough and scary. Let's face it. It can be an emotional rollercoaster that few people truly understand. Many times, during a PCS, the military member is bound to their duty to serve while the spouse hates the new location. The children don't want to move; they don't want to start over and have to make new friends—they like their old friends just fine. 
Not to mention, where exactly are you going to live?  
You're trying to find a new home; you're trying not to make the same mistakes you made during your last move. You want to make sure your kids are in a good school district while also preparing your family for the change in culture you're about to experience. It's difficult. 
As a veteran, I know how stressful all of these things can be, and to be honest, I have no advice for you other than try to be patient and flexible. 
On the other hand, when it comes to the money, I got you.  
If you want to have a less stressful move, I have some advice that will help you along the way. 
Let's discuss: 
What about my spouse's income?
How much should we save for the move?
Should we buy or rent?
Should I rent my home out or sell it?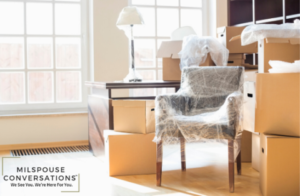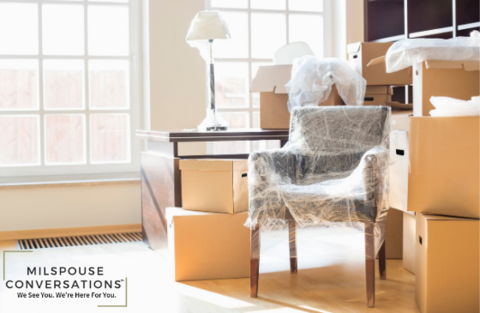 1. What about my spouse's income?
When I work with military clients, I find that the spouse usually has to find new work in the new city. Sometimes this is easy, and sometimes it's hard. I have seen it at all income levels too. The families who make a smooth transition with this are the families who consistently live on the military member's income as much as they can. 
When the spouse finds work, you should put that money anywhere other than into supporting your family. Think of the money as bonus money found in the couch cushions of life. As soon as the spouse's money gets deposited in the bank account, I would transfer it to a secure location where no one can get to it. The best option is for you to forget about it until you need it. This money will eventually be used for emergency situations or a small bonus for being such good savers.
If you live off of one income for a while, then when the family moves, the spouse can take a little more time to find a job or opportunity that he or she really wants to do. You don't have to rush into work and be miserable for the rest of the time you are at this duty station. You'll be able to quit your job whenever you want because you don't NEED that money. You want the money, but not so bad that you have to put up with maltreatment. They mistreat you, and you're out! Living on one income before you move puts you in the driver's seat, and that is where you want to be.
2. How much should you save for the move? 
Well, that depends. It depends on how much you're able to save. 
We all know that there's going to be expenses that are not covered by the military. I, personally, would have $10,000 saved. If you have a nice stash saved, you can do what you need to do and have some money left over. However, I would caution against going crazy because life has a funny way of throwing a need at you. One minute you're living it up, and the next minute there's this thing you need to handle.
 3. Should I Rent or Buy?
Let's be clear, a house that you live in is not an asset. If it isn't putting money in your pocket through renters, then it's not an asset. 
If you're not going to be at your duty station for 5 years or more, I don't recommend purchasing a home. Why? You never know what's going to happen with the economy. If you are like a lot of my clients in 2008, you took a considerable loss, and the military doesn't care if you're upside down on your home. You still have to satisfy the needs of the military. This can cause a lot of stress. Honestly, you probably won't save as much money as you think. When you purchase a home, you're responsible for all the maintenance. You also have to resist the temptation to upgrade your home. 
Between the seller fees and the cost of upkeep, you may end up a little ahead or a little behind, but if you can't maintain living there while you weather an economic storm, I would advise you to rent instead of buy.  
 4. Should I rent my home out or sell it? 
If you decided to purchase a home, a lot of people think it's a great idea to rent it out.  
After all, I just said that a home isn't an asset unless it has renters. If you choose to take this route, I think you should at least have 10K in savings just for your rental home. You now need enough money in savings to handle missed rent and expenses that your renters create. You now have to support two homes instead of one.
Also, ask yourself, is this a good home to rent out? 
A quick rule of thumb is to take a look at how much you paid for the home. For instance, if you purchased your home for $100,000, you have to get at least $1,000/month for rent. If your home meets that rule of thumb, you will have to investigate further to find out if your house is a good rental space. Be honest with yourself, if your home doesn't meet that minimum bar, then don't rent it out —sell it! Selling allows you to start brand new. 
Also, if money gets a bit tight, you don't have to worry about supporting two houses.  
Unless you're planning on moving back to this home and living there long term, I would say sell the home!  
Another rule of thumb, be aware of what's going on in the economy; this will help drive your decision. 
Again, moving is for the birds. I get it. 
However, I believe that there are four things you can do that will reduce your financial stress while your family is serving our country: 
Live off of one income (even though your spouse is working)
Save the extra money from the second income
Don't buy a home if you are going to be at a duty station for less than 5 years
If you bought a home, sell it when you are moving to a new duty station
The added stress of risking more than what you can afford isn't worth it.
If you just live off one income, you will be able to save enough money to have the financial freedom you're looking for.  
Author Bio: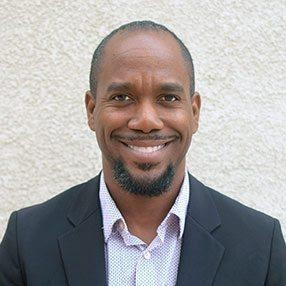 First off let me start by saying that I am not a professional when it comes to marriage. I am also not a professional when it comes to raising children. I am a professional in handling finances because I'm a certified financial planner. Ain't bad. It's been that way my entire life, like tall dark and handsome, I'm only dark so my wife only has one out of three which I still tell her is it bad.
I have been a certified financial planner since 2008 and have been practicing financial planning since 2004. I graduated from Tulane University with a degree in finance and I also went to nuclear power school within the Navy. But I'm way too funny for nuclear power school. I have been a parent trying to lead a family since 2008 and have been working towards being a husband and a father trying to lead his family to the promised land. Mentally I know what I'm supposed to do with my finances however my family doesn't always agree.
Follow The Finacial Effect on social: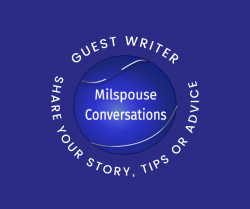 Latest posts by Guest Writer
(see all)