This website contains affiliate links and sponsorships in which we receive commissions and payment. As an Amazon Associate, we earn from qualifying purchases.
THEE Conversation Starters share tips to help fellow military spouses prep for a PCS.
These ladies will drop some diamonds for you to keep in your back pocket and have you laughing. Look at that. You get two great treasures for the FREE, FREE. 😍
They talk about everything from socks to doing a DITY.
DITY? WAIT!!! What??? Here they go with military acronyms again.
What is a DITY?
DITY stands for Do-It-Yourself. Now known as a PPM. There we go with another acronym. PPM stands for Personal Procured Move. Get all the tea about the requirements and what is or isn't authorized for a PPM.
Be sure to catch our show LIVE every 1st & 3rd Thursday of the month at 8 PM ET. If you miss the LIVE, come back to our website or connect with us on all social media channels to watch the replay at any given time.
Do you have a tip? Let us know about it in the comments below.
Enjoy what we do here, you can support a conversation by making a supportation.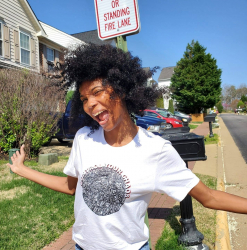 Latest posts by Sybil Jones
(see all)