Military Spouse Social Hours
💭CONVERSATION! 😂FUN! 💎MUSIC! 💥PRIZES!
💋LET'S GET CONVOLICIOUS💋
Milspouse Conversations host social hours every month. It's a time for you to join us in a virtual setting, relax, have some fun and meet other military spouses from around the globe.
A laid-back, inspiring, OOoooMmmmG, FUN, eye-opening, and all things between conversation.
2022 Social Hour Schedule
Virtual After Dark Social Hours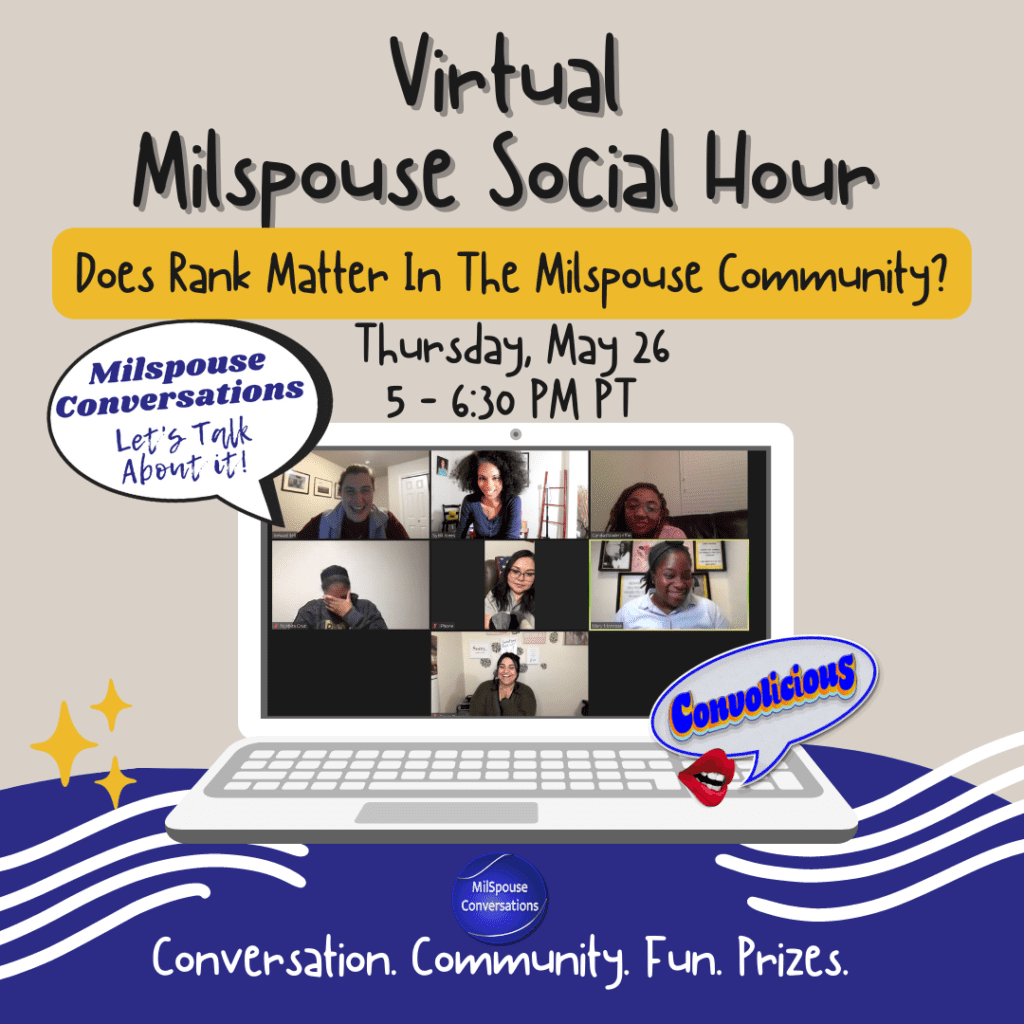 Does Rank Matter In The Milspouse Community?
Our virtual social hours are a time for YOU to connect with other milspouses from around the globe. It's a time for YOU to relax, relate & release. A time for you to BE and share your experiences, know that you're not alone, and have a little FUN!
Bring your snack, breakfast, lunch, dinner, and beverage of choice. Let's sit back, relax and get CONVOLICIOUS!