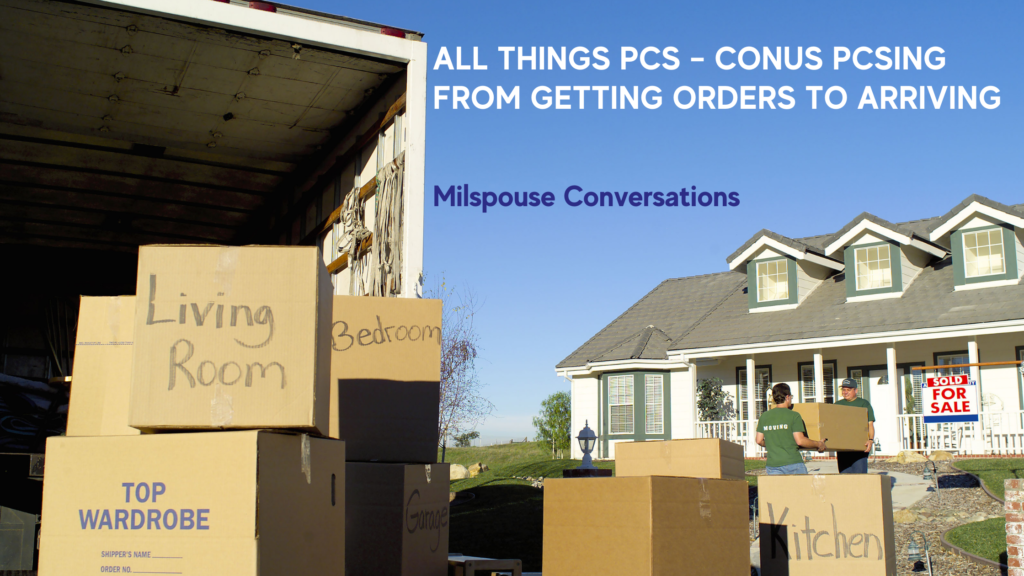 Our conversation starter Becca Hyde led us in a discussion about CONUS moves. Let's talk about all things from getting your orders to arriving at your next duty station.
The conversation starters will have you cracking up this week.
Trust us.
You do not want to miss this episode.
Sit back and enjoy this episode as the conversation starters get real.
Take a listen on our podcast or watch the conversation on our YouTube Channel.
What craziness has your packers packed that should've NEVER made it into your packout?
The conversation starters talk about a few resources they use to help navigate their move as well as drop a few tips to help you survive.
Be sure to join us in our FB group, like and follow us on our FB page, Instagram, Twitter and LinkedIn.
We stream LIVE at 8 PM ET every 1st & 3rd Thursday of the month. Mark your calendars. Don't miss it!
Latest posts by Milspouse Conversations
(see all)