This website contains affiliate links and sponsorships in which we receive commissions and payment. As an Amazon Associate, we earn from qualifying purchases.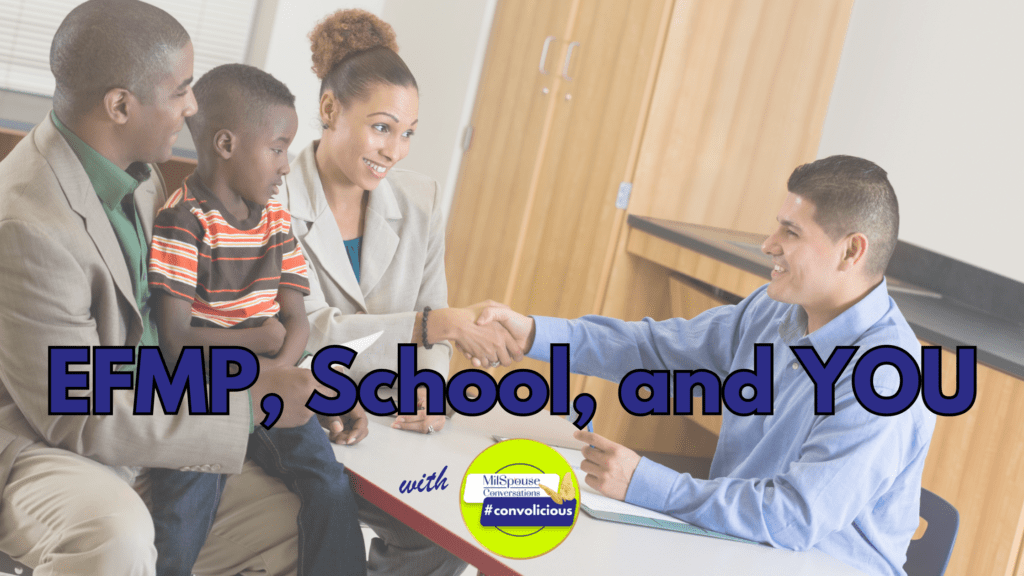 It's late July, and in most of the country, save the northern part, it's almost Back to School time. The time of year when all moms can collectively breathe a sigh of relief, knowing that they will once again get their homes back and maybe keep their pantries somewhat organized.
In addition to ensuring school supplies are bought and first day outfits are pressed and laid out, back-to-school time for some of us moms also means that important paperwork, like the IEP (individualized education plan) or the 504 Plan, is organized and ready to ensure that our child is set up to have the best year ever. That goes back to the ability to successfully navigate the EFMP process.

EFMP What?

As with everything that is anything in the military, EFMP is the abbreviated version of the Exceptional Family Member Program, a program designed for family members of military personnel who have been diagnosed with either physical, mental, emotional, or psychological conditions for which they need specialized treatment or services. EFMP enrollment can be helpful in creating goals for your child's IEP or 504 plan, knowing what to say during important school meetings, and ensuring that those goals are met.

Enrollment in EFMP gives you access to a variety of invaluable resources for your family. The Family Support Coordinator, usually housed in the Family Readiness Center, can serve as an advocate for your child before, during, and after the IEP or 504 eligibility, initial, and review meetings. If you are new to the IEP process, they can assist with navigating what all goes into the IEP/504 plan and depending on what the needs of your child are, they can assist in determining what should and shouldn't be included in the document.
They can also be of service upon arriving at a new duty station. As moms, we are all curious about the schools in the area in which we are going to live. The Family Support Coordinator can serve as your personal guide, an Alexa or Siri if you will, supplying you with the ins and outs of the school, their special needs programs, and any additional extracurricular programs that your child could benefit from.
Furthermore, they might even be able to get you access to the school prior to the start of the year so that your child can get a sense of their new environment. We took advantage of this privilege each and every time we moved somewhere new. I'd call our Family Support Coordinator for help with setting up a meeting with the principal of our children's new school. It really helped when the first day of school came around; the hallways and classrooms weren't as foreign as they could've been otherwise.

I can't help but stress the point of advocacy. If you are like me, then you know how exhausting advocating for your special needs child can be. Sometimes, it can feel like you are in this thing all by yourself.
Having someone else in your corner that understands not only the IEP/504 process, but also is familiar with the schools, may have existing relationships with some of the educators at that school, and is knowledgeable about military life can be a lifesaver for you as a caregiver and parent. We all need help sometimes, and the EFMP can ensure that you get the help you need too.
It's crucial to become familiar with Military One Source, a service that provides all kinds of support, resources, and information for just about anything you can think of that's helpful to military families. They can connect you with providers that might provide respite care for your family or self-care resources so that you can take a break after school is back in session and all the meetings are complete.

Timely enrollment into EFMP means that you will have the paperwork handy to provide the necessary evidence when creating a new IEP/504 Plan or for any changes that might need to be made to an existing one. As children grow and mature, their needs change as well. Growth spurts can suddenly happen over the summer and what a child might've needed in April and May, they might now need something totally different come August, September, or October. Having up to date and accurate evidence as reflected in the EFMP paperwork might serve as the very same evidence to help in creating those changes on those documents.

It also might behoove you to ensure EFMP has all the updated paperwork that might've changed over the course of the previous year prior to the start of the new school year. 504 plans and IEPs update every year which then affects the services and accommodations for the next school year. These changes may even affect what services or treatments outside of school that your child might need.
If you're like me and want things to be less complicated and easier, then updating EFMP of these changes will help you achieve that. I don't know about you, but if I don't have to take my son to a bazillion therapies, I'm not going to do it.

Now what if you are reading this and you're like "but Robin, my kid is too young for school. They are in the CDC but they are really struggling behaviorally. Could we be eligible for EFMP?"

Yes! Yes, you can.

Even if your child is as young as an itty bitty baby, if there are any concerns for their physical, mental, emotional, or psychological health, they can be eligible for EFMP enrollment so long as their medical paperwork supports it. The good thing here is that if your child is 3 or older, they no longer need to be at the CDC which means big savings for your wallet.
Children with special needs are eligible to start school at 3 years old where they will have an IEP or 504 plan to support any challenges they might be dealing with. Children younger than 3 will have an IFSP, or Individualized Family Service, which pretty much does the same thing an IEP does but will coordinate services within the home or any childcare setting, including the CDC. It will enable a therapist, for example, to come into your child's daycare to provide services during the school day which will then transition when the time comes for them to start school.
An IFSP will also ensure that any other physical accommodation is given within the classroom. EFMP will streamline this entire process so that the burden doesn't fall squarely on you.

So while you are busy reading through those school supply lists, and creating a budget for new school clothes and shoes, be sure to take the time to organize medical paperwork and read through your child's existing IEP/504 paperwork to ensure that your child not only looks their best for the first day, but has the resources they need lined up so that their school year can start off on the right foot. They will do great this year, and so will you
Did you find this article helpful in any way? If so, and if you can, drop us a comment, share this article or show your support with a dollar or two.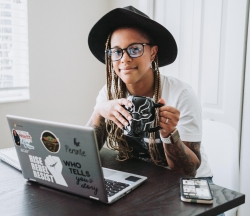 Latest posts by Robin Davis
(see all)