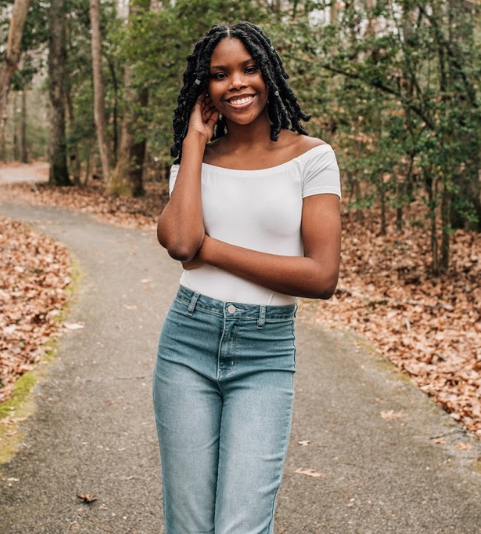 Biography
Jasmine is one of our Junior Conversation Starters.
She's attended 4 elementary schools, 2 middle schools, and 2 high schools as she has navigated her life as a Navy brat. Her latest move was during her senior year of high school.
She's a high school senior who's sharing her life experience. She enjoys softball, skating, watching T.V., talking with and hanging out with friends.
She plans to study Computer Science or International Relations in college.
Her eyes are currently set on NC A&T, Spelman, Howard University, FAMU, University of Chicago, Brown University, University of South Carolina, UVA, and a few others.