This website contains affiliate links and sponsorships in which we receive commissions and payment. As an Amazon Associate, we earn from qualifying purchases.
Most kids don't do super well with big changes, and when you're a military family, there are a lot of changes.
The truth is, most parents feel like they can barely make it through the day — even without the added responsibility of being a military spouse.
I started Mighty and Bright because I've had to parent through some really tough stuff, including a horrible divorce and cancer treatment, and I felt like the amount of pressure to do it "right†was just too much on top of everything else.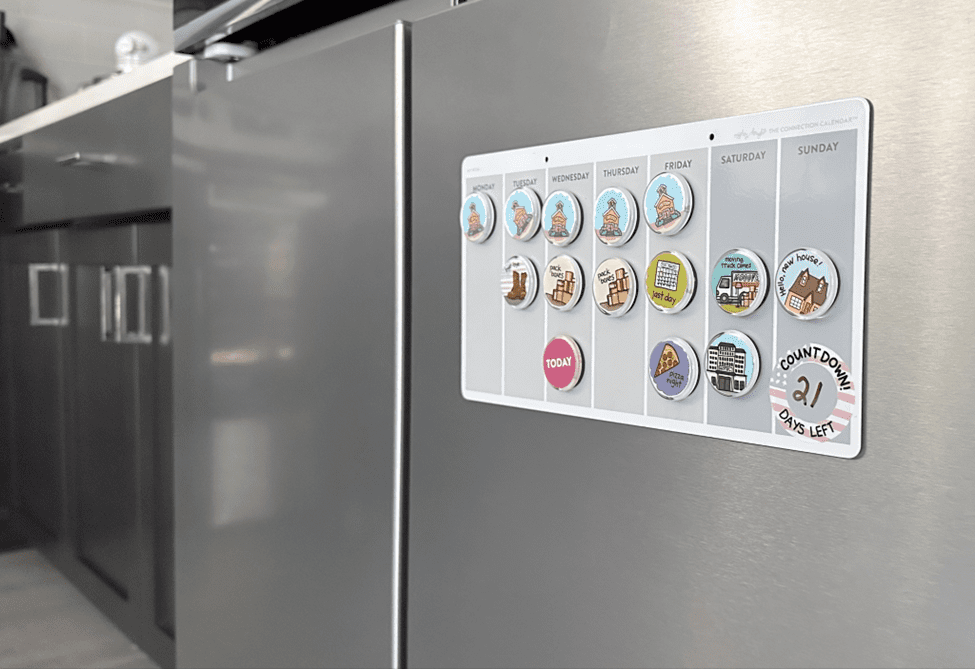 There's no shortage of parenting help out there, but most of us don't have the bandwidth to actually read the stack of parenting books on our nightstands. At my core, I believe it shouldn't be this hard to help our kids build the life skills we know they need.
About ten years ago, I discovered a really easy tool that completely changed my daughter's stress level and helped her learn life skills that continue to serve her.
If I'm honest, it seemed too simple to work so I almost didn't try it. But I was desperate.
It might seem too easy, but visually showing your kids what to expect each day using their own calendar makes a life-changing difference in their stress levels. We might feel like we're constantly repeating ourselves — but that's because kids need pretty much everything explained visually.
When you're able to show them their lives — with a kids' calendar designed specifically for military life — you empower them, decrease their stress, and answer questions you might not even have realized they had.
I worked with therapists and military moms to create a tool that would help kids cope with change more easily (and make life easier on their parents!). We figured out how to take the best practices and research-backed frameworks from industry leading psychologists, and distill them down for parents to use in their everyday lives.
My goal isn't to get you to buy the calendar I created, but to introduce you to the idea that you can easily help your kids cope better just by explaining their daily routine and weekly schedule visually.
Thank you for your service!
~Sara Olsher, author, illustrator, and mom to a little girl with a big personality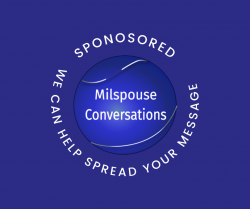 Latest posts by Sponsored Post
(see all)