This website contains affiliate links and sponsorships in which we receive commissions and payment. As an Amazon Associate, we earn from qualifying purchases.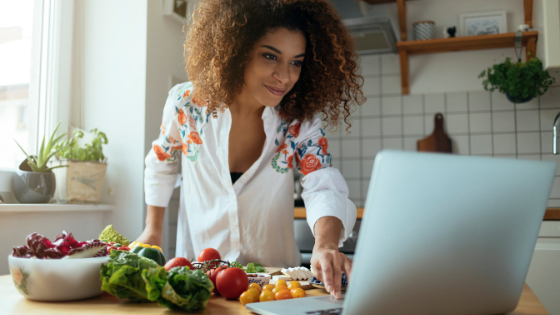 Last Thanksgiving, I accidentally stumbled upon a breakthrough activity that connected me to my long-distance friends—cooking each other's recipes and commenting back and forth about them on Instagram. I'm all about the in-person connection, but this holiday I was lonely and needed some company while I cooked.

THE HOLIDAY CURVEBALL
We were planning on a twelve-hour road trip to visit my elderly father-in-law for the long Thanksgiving weekend, but it dumped enough snow to close two major interstates. The night before our big drive he told us not to come. My husband saw that the weather was moving out and was confident that the roads would be clear by the time we got to them, but when your dad is in his nineties you don't want to make him worry.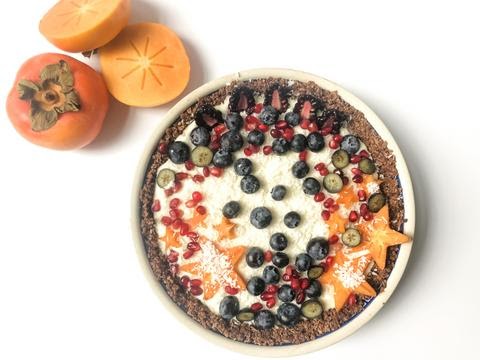 PLAN B
Late on the Tuesday evening before Thanksgiving I quickly made a menu and a grocery list. "Keep it to the favorites," my husband advised. I chose mostly tried and true recipes, but added two from Instagram—a butternut squash and kale salad from a food blogger I follow, and a mascarpone coconut pie with chocolate granola crust from a friend I made two duty stations ago. I love cooking and needed some new recipes to make things exciting, even though it would just be the three of us. It was too late to invite anyone to our holiday table and even in the best of times people don't usually want to eat a high expectations meal with the vegetarian family.
LONELY IN THE KITCHEN
When you're a military family, there's something about the holidays that makes you miss your friends and family even more than usual. There are visions of laughter and companionship lurking about from prior holidays spent together, lending a melancholy air to the atmosphere when things get too quiet.
My husband doesn't usually get involved with holiday cooking, and when I asked my teenage daughter who used to love to help me in the kitchen to join me she sassed, "What, I have to help in the kitchen because I'm female?" So, I had the kitchen to myself, leaving me feeling a bit down.

THE BREAKTHROUGH
Several people had said they were interested in hearing about what I was making for Thanksgiving so I decided to document all of my prep on Instagram Stories. It ended up sparking some conversations and connections that made me feel close to my friends who were far away and my loneliness disappeared. I always knew that food is a special connector when you share a table with somebody. But, it turns out, there's a special connection when you make each other's recipes too.
I tagged my friend who created the mascarpone coconut pie, and we chatted back and forth about tips and techniques and the pretty persimmons we cut with cookie cutters for the garnish. She was delighted that I was actually making her recipe and I couldn't keep my hands out of the granola as it was cooling because it was that delicious. Later, she made my green bean salad recipe and loved it as much as I do. I feel like our friendship deepened because of our Thanksgiving cooking experience together.
Another friend that has shared three duty stations and several holiday meals with me saw that I made her favorite bread of all time—buttery white rolls that are basically cake. Her husband loved them so much that he asked me to make them on the Fourth of July one year when he got back from deployment. She's an excellent cook but not a baker at all. I acknowledged that and urged her learn to make the rolls anyway. After fourteen years, she finally said she's ready to learn. We're going to make a date to video chat and make the rolls together, and I'll make sure that she follows the directions precisely.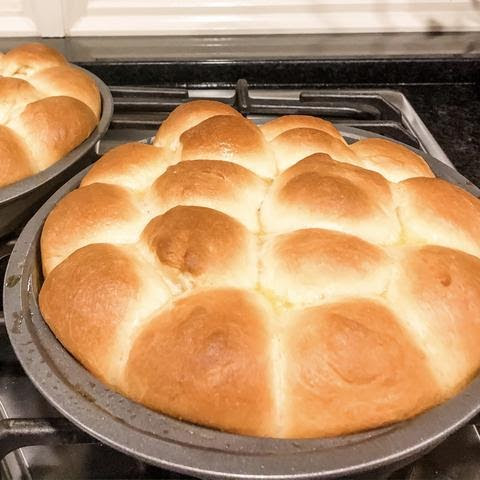 5 LONG-DISTANCE WAYS TO CONNECT OVER FOOD
Next time the loneliness of military life starts to set in, turn to food, the great connector, to draw you closer to your friends and family. Here are some ideas:
Ask for a recipe

that you enjoyed together and direct positive thoughts toward your friend or family member as you prepare and enjoy the food.

Surprise recipe-creating

individuals with positive feedback about their recipes. They'll be delighted that you tried something out.

Start a cookbook club

with several friends and decide on how often you're going to make a recipe from the book. Chat back and forth as you prepare the recipe . . . things you like, things you change, family feedback, etc.

Create a small cookbook

of your favorites to send to friends. Pinterest is convenient and all, but there's still something extra special about snail mail.

Try the "Four Friends, Four Ingredients, Four Recipes" challenge

. Everybody chooses an ingredient, then the four of you create a dish using those four ingredients, even if they don't seem to go together. Then share your recipes. This is tons of fun and sure to make everyone laugh.
Next time you're feeling lonely, invite some people into your kitchen, even if it's virtually!
ABOUT The Author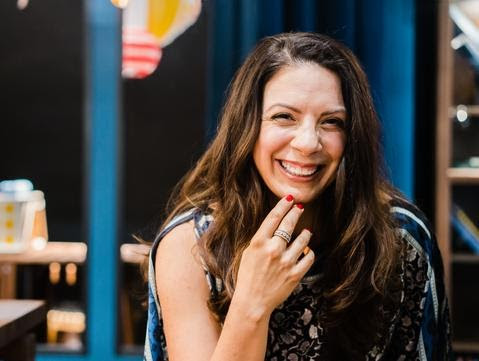 Kimberly Bacso exchanged an office with a view for a life of adventure when she became a military spouse in 2001 and a mom in 2004. She is the operations director of InDependent, a non-profit on a mission to make wellness accessible to all military spouses. She's the managing editor of Legacy Magazine, a print publication celebrating military families and the communities that support them. She's an experienced registered yoga teacher and lifelong vegetarian who can often be found traveling off the beaten path with her husband, daughter, and miniature poodle.
CONNECT WITH KIMBERLY
CONNECT WITH INDEPENDNET
CONNECT WITH LEGACY MAGAZINE
*****originally published with Milspouse Conversations 12/2019*****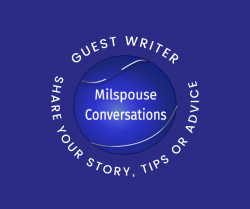 Latest posts by Guest Writer
(see all)