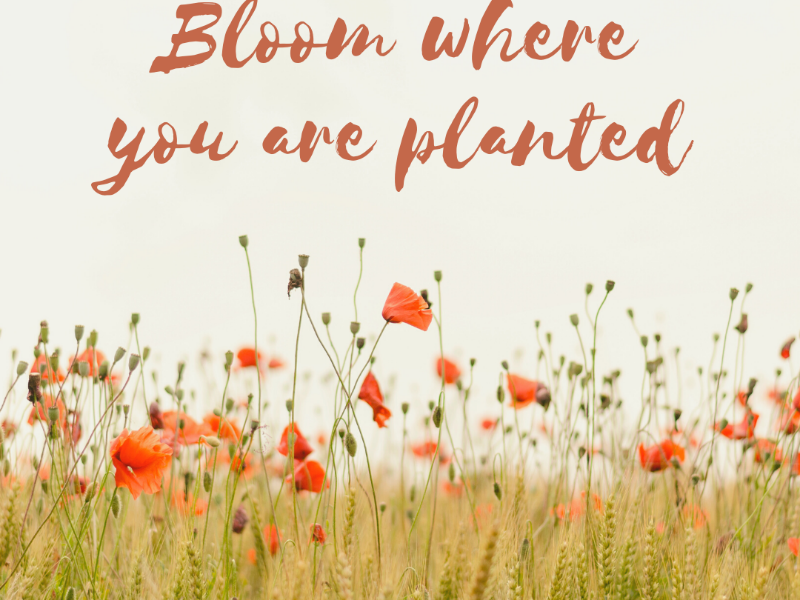 Bloom where you are planted! This statement rings true for military families. Every 2-3 years we are expected to uproot our families and move to a new place. This is definitely one of the hardest things about military life. It is hard to say "goodbye" to our home we have lived and made memories over the past few years. Seeing the stark white walls of military housing or moving to a new house can often be intimidating.
With each PCS there are five things I would recommend doing to make your new house feel like home.
Unpack your kitchen! One of the first things I always did was get my kitchen unpacked. I would even be unpacking it while the movers were there unloading the trucks. Everything went into the dishwasher for a quick wash then into the cabinets. This gets you established in the house. The kitchen really is the heart of the home so it is crucial to get this room ready to go ASAP.
Bedrooms – By the time those movers get to your house you will be CRAVING your own bed. Get those bedrooms. Find the bedding and get it washed. If your washer hasn't been set up, make sure you have some linen spray and spray it all down to take away the cardboard smell.
Curtains – I know you are thinking "why, when we will move in 3 years?" Well, nothing says home like curtains to me. Yes, you might do a different color scheme at your next duty station, ok, sell them on FB market place. Take that extra step to make each room feel cozy and inviting. Our homes are lived in three year increments. Make it look and feel like the home that you want. Who cares if it all goes into a box in three years.
Wall Décor – I love filling my walls with things that I love… family photos, art, baskets, etc… Once I start adding in my familiar home décor or even some new pieces that I have picked out specifically for my new home, the house starts feeling a little more like home.
Make it your own – Don't be afraid to make some temporary changes to your house too. One thing I did is use removable wallpaper as a backsplash in my kitchen. We have also painted. Yes, it does mean more work when you move, but to me it was worth it.
The main thing to keep in mind is to disregard the fact you will be moving in a few years. Make your new home a place that you love and it will make the transition so much easier for your family.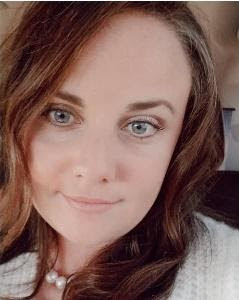 Hello! My name is Patience. I have been a military spouse for 16 years. My husband recently retired from the Navy and we have settled in a small Alabama town with our three children. Hop on over to PatiencenGraceCo.com where I share home décor tips, recipes, gardening and everything that goes into making a house into a happy home.
You can also follow me on Instagram and Facebook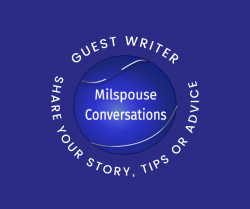 Latest posts by Guest Writer
(see all)