This website contains affiliate links and sponsorships in which we receive commissions and payment. As an Amazon Associate, we earn from qualifying purchases.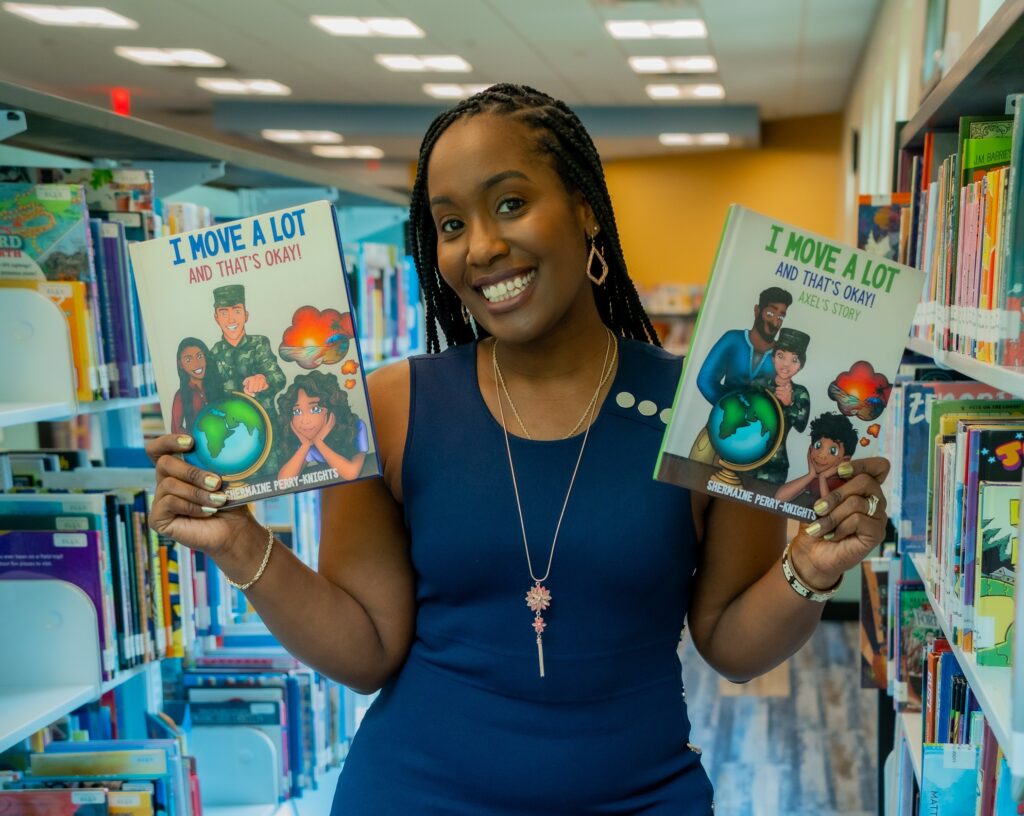 You ask, "why did I write this book?†I Move A Lot and That's Okay is simply the book that I wanted as a kid. Let's face it, moving is hard to do! Moving is incredibly scary for kids. Relocation is a whirlwind of frustration and activity. There are extreme highs and lows of emotional, social, and physical change. Many kids struggle to leave everything and everyone behind for the journey ahead. Now let's add the pressure of PCSing and "daily military lifeâ€. The average military child changes schools nine times between kindergarten and graduation. Books can help! "I Move A Lot and That's Okay†teaches young readers resilience, flexibility and how to navigate emotions.
Being a military brat isn't always easy. It is a lifestyle of focus, discipline, dynamic change, and incredible opportunity. While I've had my share of heart-breaking moments, like every military brat, the benefits of military life for kids far outweigh the costs. My childhood was a celebration of culture and diversity, and tough lessons that change is different, not bad. It was tearful goodbyes, sad see you laters, and hopeful hellos. Our military lifestyle is rich with new beginnings, adventure, and opportunity.
NPR and Stars & Stripes recognize I Move A Lot and That's Okay as a PCS resource. This book is a conversation tool for parents, teachers, and counselors to support kids through transitions. It is my way of creating the space for difficult conversations and bonding. Kids want to feel heard. It is our responsibility to honor their experiences, feelings and thoughts.
Author Bio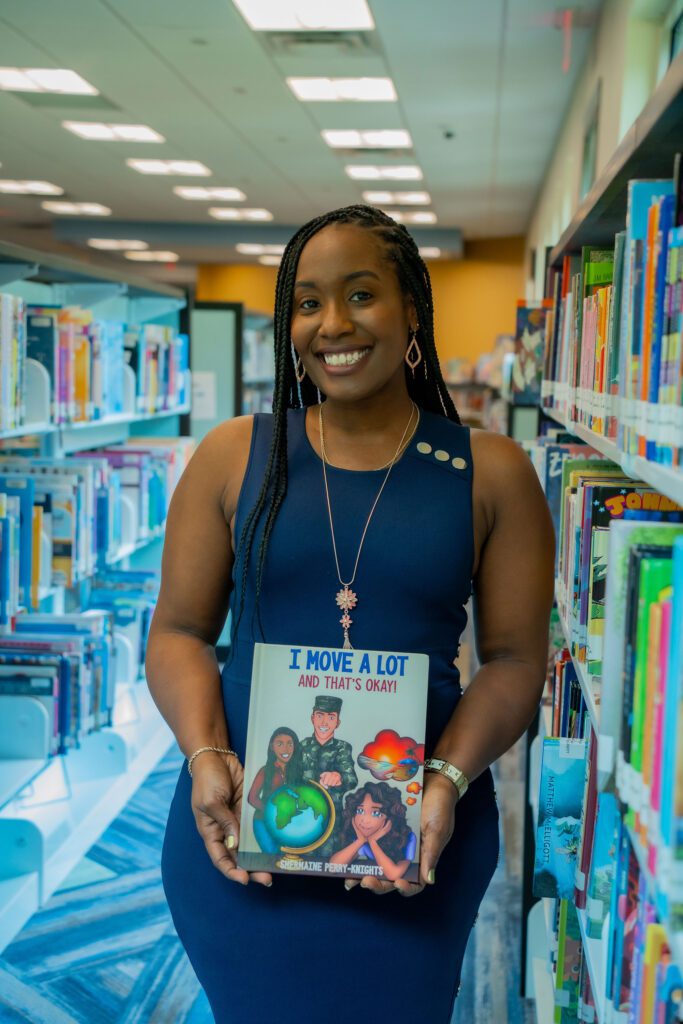 Shermaine Perry-Knights is an award-winning author, facilitator, project manager, and speaker. As a Certified Professional in Talent Development, Shermaine is passionate about helping others develop emotional intelligence and leadership skills. Each of her published books supports the growth mindset (self-care, resilience, and career readiness) for the family.
Shermaine is a proud military kid and a lifelong learner. She earned a bachelor's of arts in political science from Spelman College and a master's in public administration from Strayer University. Shermaine has traveled throughout Asia and the West Indies, and she lived and studied in Europe and the Middle East.
Shermaine Perry-Knights has authored guided journals, youth & adult coloring books, and children's books. ​Please connect with her on Books for military families.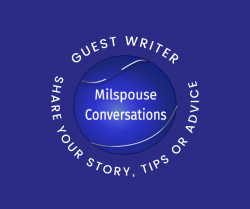 Latest posts by Guest Writer
(see all)