This website contains affiliate links and sponsorships in which we receive commissions and payment. As an Amazon Associate, we earn from qualifying purchases.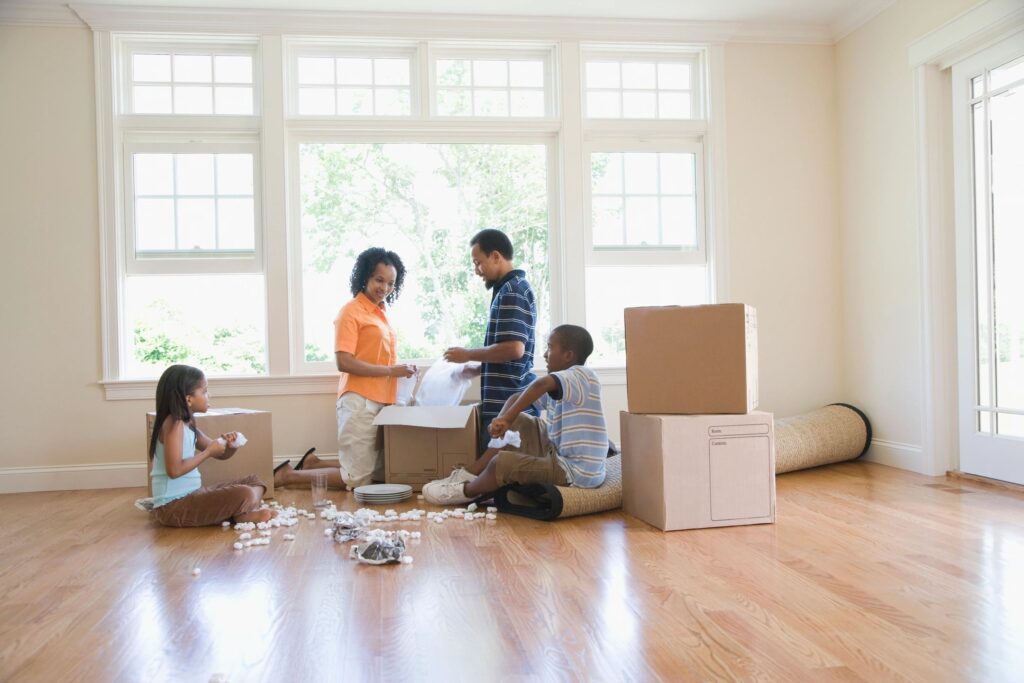 When Covid hit, no one knew how bad this thing was going to be. We had no idea how long this thing was going to last. And we had no idea what was going to happen come PCS, or permanent change of station, season.
What's PCS season, you ask? Well, it's the time of year when there is a mass exodus from various military installations, and an influx of new arrivals on another. Not to say people don't move at various times throughout the year. They do. But this is when the bulk of it happens.
Needless to say, PCS season 2020 did not go anywhere near how it normally goes, thanks in large part to a stop movement order made for all military service members and their families. Most of us didn't go anywhere for months. And then when people did start getting orders again, there was a large delay for anything and everything PCS-related, whether that was housing, movers, and yes even orders. This is when our story begins.
My husband's assignment in DC was only for three years. Once 2021 came through, we knew orders weren't far behind. In fact, they had started doing little things at the end of 2020 to prepare for our move since we have special needs kiddos who are enrolled in EFMP.
For those who don't know what EFMP is, I'll take a break in the regularly scheduled blog post to explain. EFMP is yet another military acronym for the Exceptional Family Member Program. If someone in your household has been diagnosed with a condition, whether mental, physical, behavioral, or educational, for which he or she might need services, the service member is supposed to enroll that person or persons into this program.
This will affect where the family gets stationed to ensure that those services are available wherever they might send you. The last thing you need when you have a child with Autism is to end up in no man's land Kansas or Arizona where there is no kind of therapy or behavioral services for ages and ages. So yes, when EFMP is involved, it is wise to prepare for any move as early as possible. Now back to the show.
In early 2021, my husband had told me that he had made his choice for possible duty stations. He picked a few continental locations and maybe one or two overseas. I don't exactly remember, but we did have a choice. And then we waited.
I knew it might take some time as things were still getting back to somewhat normal-ish since the pandemic started. But you see, we normally move after the end of the school year which has always been a blessing for us with children. They never had to walk into a classroom after the year had started and be "the new kid." That stroke of good luck ended with this last move.
To make a long story short, we ended up waiting for months for some kind of idea of where we were going and when we were going to get there. The summer came and went and still no orders. To make matters worse, we had a duty station that was assigned but then denied.
The place that was atop my husband's list turned out to have been able to care for our family but by the time we found this out, they had no room for my husband. They were over-strengthened in his job. To say we were frustrated is an understatement. I simply accepted that we were likely going to stay in DC another year; the last thing I wanted to do was pull my children out of school after it started.
The wait was hard, as most waits are, and it soon became an obsession for us, wondering when we were going and where we were going. I'm telling you the anxiety was no joke!
And because I'm me, I knew that it would be wiser to find a way to help pass the time. That perhaps it was better to prepare for a smoother transition than to worry my days away. So I came up with a list of things to do to help in the waiting process.
I was surprised I came up with so many ideas since the only thing that had been on my mind for so long was getting out of DC. And it really did help. Finding productive, and non-productive, things to do helped me better manage my anxiety around moving which in turn helped my children better manage theirs. I decided to write these things down just in case the time came for me to share, and ooh look at what time it is!
So what can you do to help pass this time?
Pair down your shit! Let's face it, you got a lot of crap. Your spouse has a lot of crap. And if you got kids, Lord knows they got tons of crap, too. 



You didn't mean for it to happen again but yes, your home is now full of shit you don't need and you cannot take with you. You may not know when you are leaving but it's always a good idea to go through all your belongings and donate, sell, or throw away the things that no longer serve you.





Doing this over a period of time will help so much when those orders finally do come and you have like two weeks to get the hell out of your house. This has happened to many a military family and yes, it can happen to you too!




Make a bucket list. This may be a little more challenging in more remote locations, but if you were lucky enough to get stationed somewhere in civilization, it's wise to use the remaining time you have left there, however long or short it might be, to make a list of all the things you'd like to do before you leave. Make a plan with family or maybe with friends to accomplish each and everything on your list. And document the memories too!


Document everything! Take this time to go through all your paperwork and documents and make sure everything is in order. It also might be a good time to visit your local JAG office to make sure all legal paperwork is in order if need be. If you don't yet have one, invest in a good fireproof safe to be sure that all important documents that must be hand-carried are protected.  


Stack your coins. You should be doing this anyway if you are able, but seriously while moving might be covered largely by the military, there are still unforeseen things that can always happen that cost money. It's wise to create a moving expense account that can be used for these very instances. 


Research the area. If you know where you are going, it's always a good idea to do some research on the base where you will be heading. Join a spouse page or two to get some ideas on what to expect in terms of housing, schools, and things to do. If you are going somewhere where it's warm most of the year and you have growing children, it might be a good idea to get rid of heavy coats they won't need and will have outgrown by the time y'all move again. 

If housing on base has a long waitlist and you cannot afford to wait, it's wise to find out what is going on with the market in terms of homes in that area and how much the cost of living is there.  Again, stacking coins is so important, friend!

Make memories with your friends. Something as simple as getting together to watch movies or having a girls, or guys, night complete with charcuterie and wine are great ideas. Even taking daily walks together is a nice way to continue to nurture those relationships to keep them strong even when saying goodbye. 



Making a plan to spend time with your support system will help to alleviate the stress and anxiety that all too often accompanies these moves. Good friends will help set your mind at ease.




Learn your benefits. As a working military spouse, you may be eligible for unemployment insurance upon having to leave your job as a result of military relocation orders for your spouse. It's wise to call the unemployment office in your state to inquire about what you need to do to prepare to file a claim so that there are virtually little to no issues after you file. It is wise to file as soon as you leave your position so that you can start receiving your benefits sooner than later.  


Get your affairs in order. Not like that, but definitely take this time to collect all necessary school and medical forms. If you have pets, be sure to get their vaccination and medical records to be transferred to another vet. And if you know your pet gets anxious in the car or in strange places, like a hotel, it might be wise to inquire about getting a sedative to help them stay calm during the transition. 

Make a list of who all need

to get a forwarding address such as credit card companies, banks, and anyone else from who you get important mail. If you are driving to your new duty station, get your car thoroughly checked by a trusted automotive dealer or repair shop to be sure it's road trip ready.





Start only buying groceries that you will definitely eat before it's time for you to go. There is nothing more annoying than having to give away or throw out food because you have too much and cannot take it with you.




Decide if you will let the military handle your stuff. This is a big one. It can be cost-efficient to have the military move you but they will only move so much weight per the rank of your spouse. 



Everything is by rank in the military which really kind of sucks. In some situations, this is the best choice. But in others, it might be better to move yourself in what's called a "DITY" move. 





Military acronym time. DITY means "do it yourself." Again, saving money is crucial here because if you decide to move everything yourself, you will be responsible for arranging and paying for everything. If you decide to allow the military to move you, know what needs to be moved and what you can take in the car with you. 





Furthermore, designate a spot in your house, such as a room where you can keep the things that should not be packed by movers. If you don't, they will pack up everything they see. Trust me.




Get your house in order. Even before you get orders, it's wise to figure out what to do with your off-base or off-post property. If you rent it, there's not much really to do but to give your landlord notice and that can be hard without orders. 



But if you own your space, you have the decision as to whether or not you will sell or rent the property out. In either case, you want to get the place as organized and clean as possible, fix anything that needs fixing and get it ready to show. 



Even on base, you want to handle any outstanding repairs that need taken care of, such as broken blinds, scratched-up

walls, or peeling paint. Because if you do not get these little things done beforehand, you will be charged for it. 



On base and on post housing is privatized and these management companies are notorious for nickel and diming residents upon move-out

inspection. Once you clean your home, do your very best to keep it clean. You want to keep as much money in your pocket as possible. Trust me.
So that's pretty much it. I know the waiting game sucks and it's no fun to have your life in the hands of people who really don't know what works well for you or your family. The easiest thing to do in this situation is to get frustrated, angry, and worried.

If you can find a way to spend the time wisely and do little things here and there to make your move easier, it will help you feel productive and can help make the transition process that much easier. Your orders will come soon. By taking these things under your control, you have the power the make orders come on your time, not on theirs.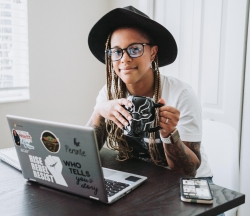 Latest posts by Robin Davis
(see all)